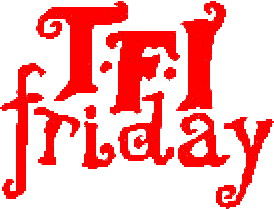 It is a rare thing for us mere unknowns at Sentinel Comms to have a brainwave, but during a more recent one of our very frequent coffee breaks, we astounded ourselves. A work colleague and very good friend of ours, as lead singer for a very promising band, was explaining the difficulties that new groups have in making themselves known. His band 'Hall Drive', while already enjoying excellent reviews from the Birmingham press and having recorded some of their original material, were thinking of other ways to help publicize their music.

It occurred to us that it must indeed be a hard slog trying to get discovered in today's saturated music industry, especially since there are no longer quality programmes (if they can be called that!) such as Opportunity Knocks and New Faces to present talent to the public. This thought sparked off the idea that today's successful shows should undertake the task of helping tomorrows prospective stars. Our now aching brains managed to get a step further and we agreed that the ideal person to encourage this is entertainment guru Chris Evans, the ideal showcase, of course, being TFI Friday.

Mr Evans, being well known for his ground-breaking ideas, would I hope agree that a weekly slot to introduce unsigned bands would help to spread the success of Ginger Productions. He may even, as a sensible businessman (for want of a better word!) wish to extend his talents to record producing.

The unearthing of new, original and genuine star ability should not be left to fate, but be encouraged by those already in the public eye and those who already understand the rules of the fame game.