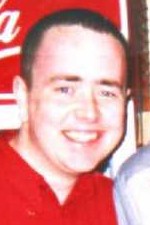 If you happen to be bored one day, then simply print out the above picture and stick it to your dartboard. Then you can have hours of fun!



Right well for anyone who's interested, here are my details - updated Feb 2003.
(See if you can spot the deliberate lies!)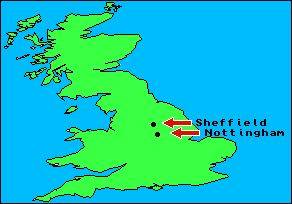 I am 24 years old.
I am from Sheffield.
And for any international readers, that's in England.
I'm a graduate of The Nottingham Trent University. Be sad and pay them a visit!
I'm currently working for The World's Local Bank (if you know your adverts!)
I was John Travoltas stunt double in Pulp Fiction.
I am 5ft 11in tall.
My middle name starts with D. (Any guesses anyone?)
Musically speaking, I'm into this load of gubbins.
My favourite film of 96 was Trainspotting.
I hate football.
I was raised in the jungle by wolves.
I am a comic genius, just waiting to be discovered!
My birthday (for any messages, e.t.c) is 25th July.

Ber-limey, you sound like a great bloke...